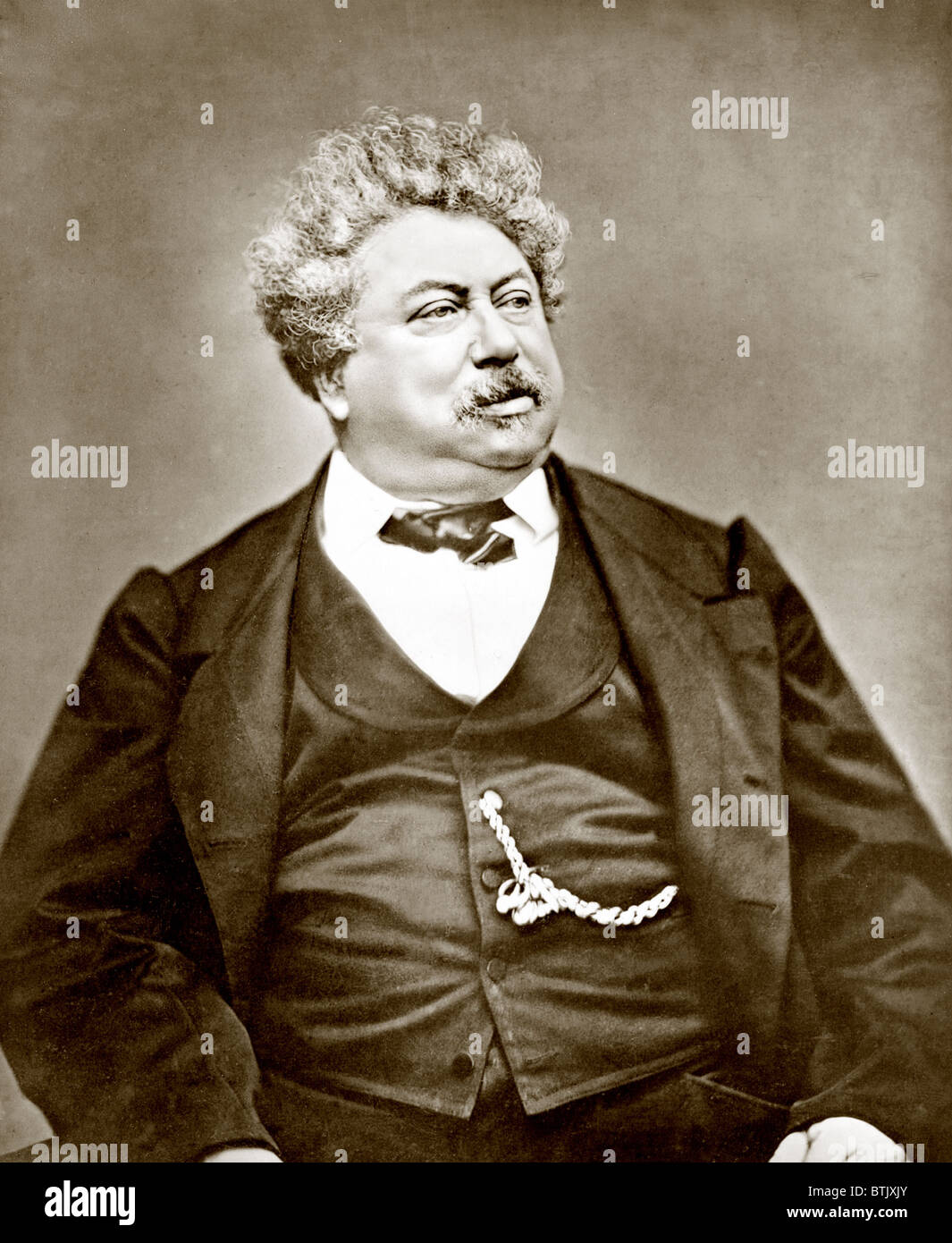 Dumas Davy de la Pailleterie was born on 24 July 1802 also known as Alexandre Dumas, also known as Alexandre Dumas pere was a French writer.
His works have been translated into many languages, and he is one of the most widely read French authors. His novels have been adapted since the early twentieth century for nearly 200 films. At age 14 Thomas-Alexandre was taken by his father to France, where he was educated in a military academy and entered the military for what became an illustrious career.
Some of his notable works were numerous stories and historical chronicles of high adventure, series of novels: d'Artagnan romances, The Valois romances, The Marie Antoinette Romances, The Saint – Hermine Trilogy. Drama was the area which earned him enormous success.
The Three Muskeeters written in 1844 is a historic novel, Situated between 1625 and 1628, it recounts the adventures of a young man named d'Artagnan In genre, The Three Musketeers is primarily a historical and adventure novel. However, Dumas also frequently works into the plot various injustices, abuses, and absurdities of the old regime, giving the novel an additional political aspect at a time when the debate in France between republicans and monarchists. was still fierce.
The primary friendship featured in The Three Musketeers is between four young gentlemen devoted to the King. Their friendship allows them to combine forces and defeat evil powers that might otherwise prevail. Friendship is thus portrayed in an immensely positive light in The Three Musketeers – the friends never argue, and they are always there to share with each other and support each other.
D'Artagnan, who is a poor gentleman who is good with a sword and has a lifelong dream to become a musketeer. Over the coming-of-age story, he changes from a boy into a musketeer.
About the three musketeers. Aramis is a good fighter and an accomplished ladies' man…but he vows he will give it all up soon and join the priesthood. Porthos is a loyal friend and a fierce fighter. He likes to brag about the women he has enjoyed over the years, but most of it is just talk. Athos, who is also the Comte de la Fère, is the oldest and most accomplished of the musketeers. His life was ruined by Milady, and he has had trust issues ever since.
Finally, there is Milady, who is a career criminal whose specialty is ruining the lives of the men she comes into contact with. Only D'Artagnan's pure heart can finally defeat her, and only at great personal loss. Constance Bonacieux is a young, beautiful woman who dies because D'Artagnan loves her and her death mark the end of D'Artagnan's boyhood.
I got this novel as a Prize and it is very close to my heart. I was introduced to it at a very young age and it is one of the best books on my reading list.
I am taking my blog to the next level with Blogchatter's #MyFriendAlexa